Window Coverings
Maple Ridge Carpet One offers custom made GraberBlinds. Kari will help you with all your window covering needs.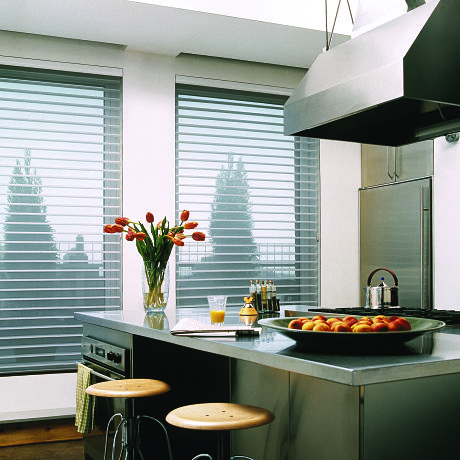 Window treatments are used to increase the economic efficiency of your home by insulating heat that would escape through windows and increase the comfort of your home by offering privacy to people outside as well as blocking sound from entering or leaving your home. Window treatments are also used for light control. Blocking light from entering a room can be useful to get rid of a glare on a television screen or help you sleep in on Sunday mornings, but it is also necessary to protect your floor. Discoloration from sunlight can affect all floors and is irreversible, so it is important to prevent this damage by using window treatments.
Types of window treatments
Window treatments are classified as hard or soft. Hard window treatments feature mechanical elements such as strings and pulleys and are used mostly for function as well as decorating purposes, while soft treatments are 100% fabric and are generally used as decoration.
Hard treatments include blinds, shades, and shutters while soft treatments include curtains and draperies. There also exist combination treatments, a relatively new innovation in window treatments that feature characteristics of both hard and soft treatments. Combination treatments include shadings and privacy sheers.
Window treatments are a necessary addition to any home. Come by our showroom at 3 21621 Lougheed Highway in Maple Ridge, BC and speak with one of our experts about which window treatments are best for your home.